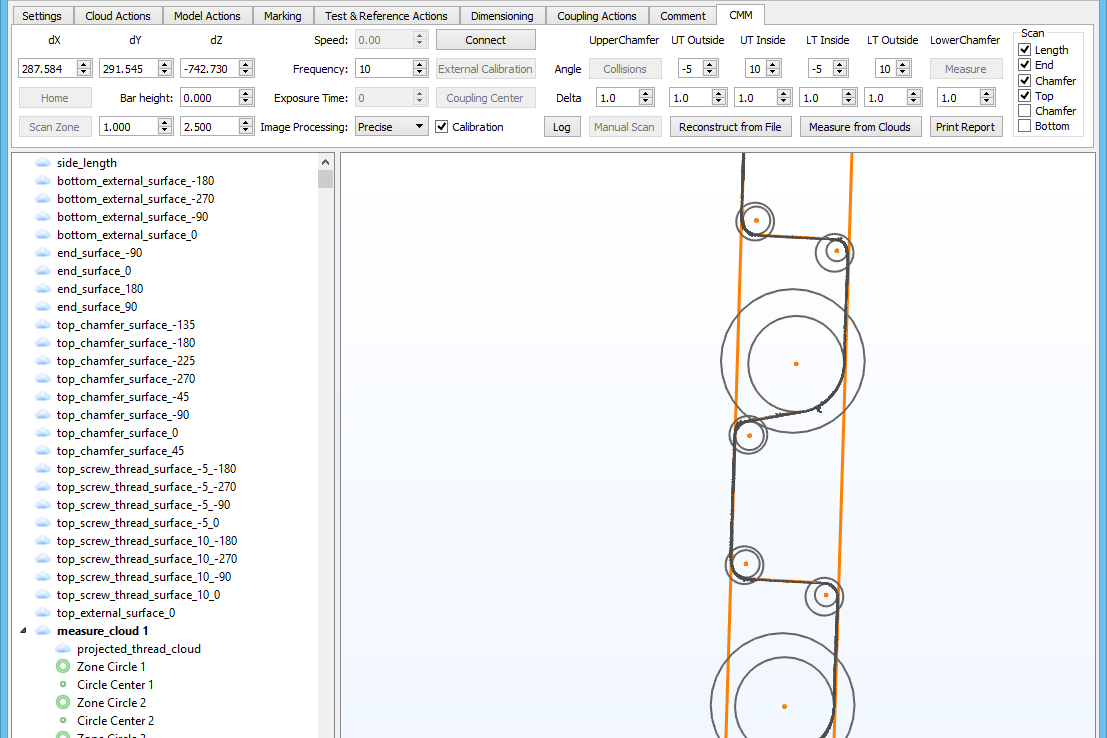 Computer aided quality
The CAQ module, which is connected to the software core, is developed on the basis of operating experience of automated digital measuring systems and tools in modern production and implements the following functionality:
Data acquisition from measuring equipment and sending control commands with a frequency of at least once every 0.1 sec.
Downloading and editing the technological maps of measuring equipment in accordance with the change in the range of parts produced, drawings and quality policy.
Maintaining a database of measurements of all automated quality control units with the possibility of centralized remote access to the results, as well as creating reports and analyzing production statistics.
Timely calibration and control of the measurement error of the measuring equipment in use.
Using this module provides the following benefits:
Minimization of the yield percentage of defective products
Availability of quality data for the analysis of remote specialists
Automatic change of work cycles and line changeover for new parts
Monitoring of serviceability, calibration and calibration of the measuring equipment park