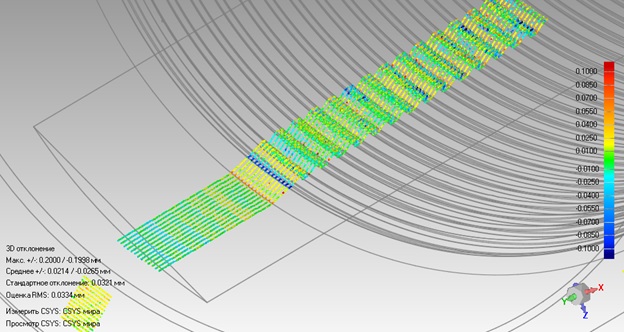 Analytical module(under development)
At the moment, the company is developing modules for the automatic analysis of statistics and the prevention of industrial accidents with high quality control requirements. The main functional features of the developed modules will be:
Storing and processing large amounts of data accumulated over long periods of time (more than 1 year);
Training on the basis of the obtained data of the automated system for recognition and prevention of alarm and emergency situations;
Eliminating the need for the operator to diagnose equipment by automatically identifying emergency situations and moments in which equipment maintenance is necessary;
Automatic adjustment of production based on the analysis of product quality data.
Tools are being implemented to collect data from the machine park and from the instrumentation technology to a special computational server, which provides high-speed analysis of the data obtained in comparison with the accumulated statistics. Based on the analysis of data, notifications and alarms are generated at production, as well as control actions that are tested on a computer-based production model before being transferred to production.
Such industries include, for example, the production of gas turbine blades, the production of oil and gas pipes, and the aerospace industry. There are large quality control laboratories in these industries, which often have no connection with production in real time.
Price of software 500 000 rubles.